Supportive Cancer Care Residential Retreat March 2023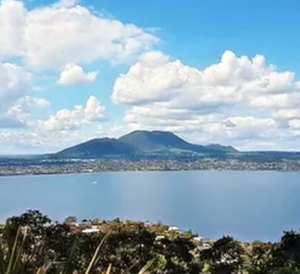 This retreat is an experience to immerse yourself in an educational and experiential process learning about what you can do for yourself to reduce stress, strengthen your immune system, calm your mind, experience peace in your body, survive traditional cancer treatments and thrive at any stage of your cancer journey. 
Supportive friends and carers are encouraged to come as well. You will participate in a series of workshops about subjects like holistic health, meditation, nutrition, integrative medicine, emotional healing, forgiveness, gratitude, dying well, transforming grief, and the benefits of social connection. 
Together with a group of up to 24 others, you will be immersed in the sanctuary of the Tauhara Retreat Centre in the heart of the North Island of New Zealand. Our of Team 8 - 10 provide support and education. This includes our Facilitators, Counsellors, Trustee's and Volunteers.
Each day begins with meditation, healing food and drinks, and the company of others also on a path of recovery and healing. 
​Evenings will include movies, small group conversations, healing live music and time for personal contemplation. 
​All meals are plant-based and dietary needs are provided for. 
Read more here.