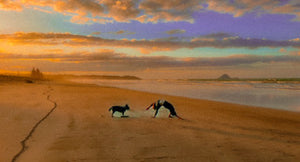 Let's hang out more and move our amazing bods this summer! Here's your options for term one, which can be booked on the website. https://www.holliebeauyoga.com/timetable 
Weekly Classes. The next block of classes starts the week commencing January 31st and runs for 10 weeks. I have the five classes below for you to choose from.
Tuesdays  6 - 7 pm, $160
Tuesdays  7:15 - 8:45 pm, $200
Wednesdays  6:30 - 8 pm, $200
Thursdays  6:45 - 7:45 am, $160
Fridays  10:30 - 12 noon (Excluding Good Friday), $180
Face Sculpting & Yoga. A three week series centres face health. Designed to offer a sweet release for tension in the upper body, shoulders, neck and face(!). Imagine a Yoga practice, woven with guided self massage and face sculpting techniques. Lifting your heart, mind and face.
Wednesdays 5:15 - 6:15 pm, Feb 1st - 15th. $75
Introduction to Yoga. This course is from the ground - up. A seven week journey from the feet to the head. Guided movement, breathing and stillness. Exploring different ways of being in your body... and taking good care of it! 
Wednesdays 5:15 - 6:15 pm, Feb 22nd - April 5th. $120
Monthly Restorative Yoga. A practice that provides deep rest, and supports our innate ability to heal.
Friday 24th February 
Friday 31st March. $25